Take Action now that Service Desk Express (SDE) has reached End of Life
We're here to support and help you explore your SDE EOL options!
As you may already know, the sun has set on BMCs Service Desk Express formally called Magic Solutions. And full product upkeep from BMC has ended.
What does this mean for you? You can obtain SDE direct support with us. Or we will help you migrate to another IT service management solution best suited for your environment going forward. And your support contract is transferred to your new solution if and when you do decide to migrate.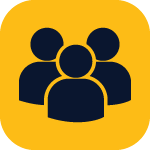 We are RjR Innovations, a value added reseller of BMC products and solutions for over 10 years. With over 100 years of collective IT service management experience.  You may need help installing, migrating or updating. You may need to be ITIL compliant. Let our certified in house consultants help you along the way. You will notice that we will continually exceed your expectations whether it be during the discovery, planning or implementation phases, or simply when providing you with technical support.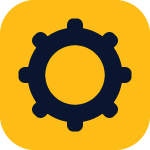 RjR has assisted Customers in diverse industries – banking, healthcare, pharmaceuticals, telecommunications and transportation transforming the way they do business. RjR has implemented solutions in small to Enterprise-level businesses and Public Sector accounts. RjR has planned, deployed, supported and serviced solutions for more than 600 Customers.
Our team of trusted advisors, which includes sales, services, support and training personnel, work closely with Customers to move projects from concept to completion and help them to meet industry-standard best practices and compliance standards such as IT Infrastructure Library (ITIL) and Sarbanes-Oxley (SOX). Each individual at RjR has the knowledge and expertise to evaluate and implement each Customer's individual requirements.