About RjR Innovations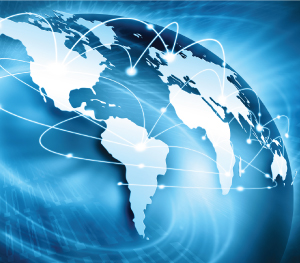 RjR Innovations is your experienced IT Solution Provider specializing in IT Service Management (ITSM) and fast growing Digital Enterprise Management (DEM) solutions. Our mission is to continue to build solid, long-term relationships with our Customers based on our professional, friendly and expert advice.
We provide innovative, customized business process consulting, software implementation services and Level 1 bilingual support for multiple ITSM, DEM solutions and add-ons. We understand that in today's day and age, technology leaders are focused on transforming how IT operates. Digital transformation and automation are key elements in ensuring that most organizations keep up with how fast-paced both technology and information are consumed and delivered – at work and at home; on premise and in the cloud.
Our goal is to continually exceed our Customer's expectations whether it be during the discovery, planning or implementation phases, or simply when providing them with technical support. We believe that our Customer-retention goes hand in hand with our Customer's success.
 
ITSM
We incorporate strategies formed from a blend of processes, procedures and products that are easily customized to fit each Customer's goals and objectives. Customers choose only those strategies that fit their specific needs. We evaluate business requirements to determine those needs followed by strategic planning and design, implementation and education, service delivery and ongoing support.

Partnership Network
Through our partnership network, our technical expertise and in-depth business experience, we offer a wide-ranging and comprehensive Business Management Solution (BMS). We deliver BMS in partnership with BMC, Bomgar, Effect-Tech, Entrust, Microsoft, Mobile Reach, Motorola, RightAnswers, SafeNet/Gemalto, Samsung, SAP, Sharp, Vidyo and WinMagic.

Consultants
Our team of trusted advisors, which includes sales, services, support and training personnel, work closely with Customers to move projects from concept to completion and help them to meet industry-standard best practices and compliance standards such as IT Infrastructure Library (ITIL) and Sarbanes-Oxley (SOX). Each individual at RjR has the knowledge and expertise to evaluate and implement each Customer's individual requirements.
Our Solutions
RjR has assisted Customers in diverse industries – banking, healthcare, pharmaceuticals, telecommunications and transportation transforming the way they do business. RjR has implemented solutions in small to Enterprise-level businesses and Public Sector accounts. RjR has planned, deployed, supported and serviced solutions for more than 600 Customers.
RjR seamlessly integrates with multiple providers and systems, ensuring that every element that supports service levels performs consistently. RjR solutions are continually enhanced and refined with the addition of high-performing, proven products.