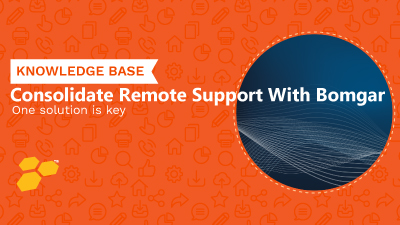 Introduction
Many IT service desk groups use a number of remote access tools to support their users. An audit of the remote support tools in your organization will likely reveal that different remote access products are being used for different support scenarios.
But when it comes to remote support tools, consolidating to use one solution is key. Using multiple tools can lead to inefficiency, administrative burden, hidden costs, and security risk.
Exponential Inefficiency and Administrative Burden
Productivity suffers from disjointed or manual processes that do not scale effectively. When your help desk is using multiple remote control tools, the day-to-day tasks for technicians are often slowed down as they switch between tools for different tasks. Additionally, a lack of integration with CRMs systems, ITSM solutions, online support portals or web-based chat support can impact productivity. In order to service a ticket, your technicians may have to open multiple programs, which also provides an inconsistent experience for the end user.
Many basic remote access tools such as VNC, RDP, and certain versions of TeamViewer and LogMeIn do not provide the flexibility and scalability that many organizations need. Some of them may not be able to support all the operating systems you have or cannot integrate with the ticketing or CRM tool you're already using.
Lack of Value
Free and basic remote support tools often have very limited use cases that often don't meet the needs of today's highly networked and technology driven companies. If you are trying to remote into your desktop for personal use, or running basic support for a very small company, a free support tool may be able to get the job done.
But when these tools are being used for more complex support cases, or to support larger organizations, trying to stretch the capabilities of these tools comes at a cost. Inefficient tools means your reps need more time to close support tickets, which has a real impact on your bottom line.
Burgeoning Risk
When it comes to data breaches, remote access has been named for several years by Trustwave and Verizon as a leading attack pathway. Threat actors can easily find unsecured remote access pathways into your network and most security organizations simply don't know all of the remote access pathways being used by their employees and vendors. Most companies would have a difficult time even identifying how many remote support connections took place during a specific period of time, much less what happened during those sessions.
Many legacy remote support tools have no logging, reporting or other auditing capabilities, or what they capture is very limited. The result is an incomplete or missing record of support activity, since logs of varying detail and format, if available, must be aggregated and synchronized from multiple data silos.
Consolidate Remote Support with Bomgar
Bomgar enables you to quickly access and fix nearly any remote device, running any platform, located anywhere in the world through one solution. Bomgar offers the security, integration, and management capabilities your IT and customer support organizations need to increase productivity, improve performance, and deliver a superior customer experience.
Related Resources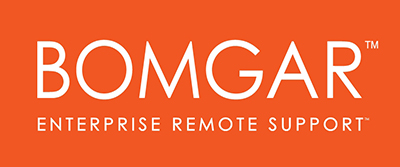 Privileged Access Management (PAM)