The RJR Partnership Network
RJR Innovations is an industry leader in IT Service Management (ITSM). By aligning IT objectives with business goals, every organization can effectively accelerate productivity and ultimately provide better services to end users by implementing a variety of Business Management Solutions (BMS).
RJR Innovations has a noticeably sizable Partner Network to provide greater coverage and service to the increasing awareness and demand for your organization's business growth and corporate performance needs. RJR Innovations continuously tests and evaluates the functionalities of its Partners' Solutions to ensure that you are provided with a strong competitive advantage for your respective lines of business.  Through our Partner Network, RJR Innovations offers strategic Business Management Solutions reflective of the marketplace.
RJR Innovations can assist your organization in choosing the Solution that can facilitate and support your business goals, and provide a high degree of functionality and flexibility.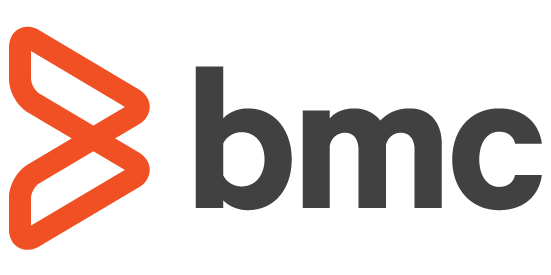 BMC is recognized as the market leader in Business Service Management. BMC's portfolio of Business Service Management (BSM) solutions delivers a comprehensive approach and unified platform for managing IT. BSM will help you reduce IT costs, manage risk, provide transparency and enable virtualization and cloud computing.
BMC offers solutions across the entire IT organization — mainframe to distributed systems, physical to virtual, operations to support. BMC Software provides a comprehensive and unified platform that helps IT organizations cut costs, reduce risk and drive business profit.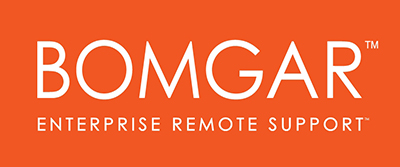 With Bomgar, the Service Desk becomes more responsive, efficient and secure by removing the geographical and technological barriers between customers and those supporting them. Bomgar helps companies respond faster, distribute specialists more evenly, increase the productivity of current staff, and resolve incidents more cost-effectively. With Bomgar, the Service Desk becomes a shared virtual resource.
Bomgar delivers its solution for enterprise remote support in a box (the Bomgar Box™) and it is also available in a virtual configuration. This appliance integrates easily into your environment, strengthens the security of your Service Desk support organization, ensures the quality of every support interaction, strengthens security, and achieves a rapid ROI.
A trusted provider of identity-based security solutions, Entrust empowers enterprises, governments, financial institutions, citizens and websites in more than 4,000 organizations spanning 60 countries. Entrust's customer-centric focus is the foundation to delivering organizations an unmatched level of security, trust and value.
Microsoft System Center products and solutions can help customers capture and aggregate knowledge about infrastructure, policies, processes and best practices so IT staff can build manageable systems and automate operations to reduce costs, improve application availability, and enhance service delivery.
RJR Innovations is an active member of the Microsoft Technology Adoption Program (TAP) and the Microsoft Rapid Deployment Program (RDP).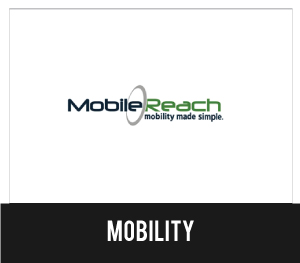 Mobile Reach is the leading provider of mobile solutions and applications. Their customers include corporations, the U.S. Military, federal and DoD agencies, as well as education, financial and healthcare organizations. They specialize in extending enterprise applications and data to mobile devices including iPhones, iPads, Android devices, BlackBerrys, and Windows Mobile barcode scanners.
They have been developing enterprise mobile applications for 14 years and have deep experience in mobile business process improvements and efficient mobile workflows. Their award-winning Splitware Mobility Platform and Splitware mobile apps are currently in use at some of the world's largest and most complex organizations. In addition to a secure, scalable mobile enterprise application platform, they also provide a wide range of mobile consulting services.
With the acquisition of SafeNet, Gemalto strengthens its expertise in Enterprise security. Together they are building​ the future of Identity and Data protection, and Software Monetization.​​​​​​​​​​​​​​​​​​​​​​​​​​​​​​​​​​​​​​​​​​​​​​​​​​​​​​​​​​​​​​​​​​​​​​​​​​​​​​​​​​​​​​​​​​​​​​​​​​​​​​​​​​​​​​​​​​​​​​​​​​​​​​​​​​​​​​​​​​​​​​​​​​​​​​​
Sensitive data is everywhere. And in a climate of advanced threats and breaches, dense virtualization, evolving regulatory mandates, and accelerating mobility, organizations are taking a data-centric approach to the protection and control of their sensitive information, while improving efficiencies and economies of scale, and driving towards standardized and centralized management of an increasingly heterogeneous environment.
SafeNet offers the only complete portfolio of encryption, access control and key management solutions that extend protection and ownership across the lifecycle of sensitive data, as it is created, accessed, shared, stored and moved. From the datacenter to the cloud, organizations can remain protected, compliant and in control, no matter where their business takes them.

For over 70 years, Samsung has been dedicated to making a better world through diverse businesses that today span advanced technology, semiconductors, skyscraper and plant construction, petrochemicals, fashion, medicine, finance, hotels and more. Their flagship company, Samsung Electronics, leads the global market in high-tech electronics manufacturing and digital media.
Through innovative, reliable products and services, talented people, a responsible approach to business and global citizenship, and collaboration with their partners and customers, Samsung is taking the world in imaginative new directions.
SAP BusinessObjects is the world's leading Business Intelligence (BI) software company. BusinessObjects software helps organizations gain better insight into their business, improving decision-making and enterprise performance. Its flagship product is BusinessObjects XI, with components that provide performance management, planning, reporting, query and analysis and enterprise information management.
Since 2007, BusinessObjects has been a part of SAP AG. SAP BusinessObjects offers a broad portfolio of tools and applications designed to help you optimize business performance by connecting people, information, and businesses across business networks.

At Sharp Electronics Corporation, a Canadian subsidiary of Osaka-based Sharp Corporation – a company known worldwide for its unique one-of-a-kind electronic products and solutions – their challenge is to create a balance between work time and personal time, with products that can benefit people's lives at work, at home, and everywhere in between. Sharp consumer electronics can enhance your enjoyment, add to your comfort and open new perspectives.
Sharp business products can boost your productivity and reduce costs. Sharp products are designed to help individuals, families, and corporate teams connect effortlessly, communicate clearly, and unleash creativity like never before. Sharp is dedicated to improving people's lives through the use of advanced technology and a commitment to innovation, quality, value, and design.
Vidyo is changing the way people connect. They have moved the business model for video conferencing beyond expensive legacy hardware and dedicated networks to provide a powerful, flexible and scalable software-based solution that is also affordable. Easy to use and manage, Vidyo™ technology innovations put HD-quality, multipoint video communications within reach of anyone using any device, anywhere.
All that's needed is an Internet, LTE or 4G connection to join in a lifelike and truly collaborative meeting experience. Today, Vidyo solutions power new workflow applications that close information gaps and boost productivity in industries such as banking, education, government, healthcare, and high tech.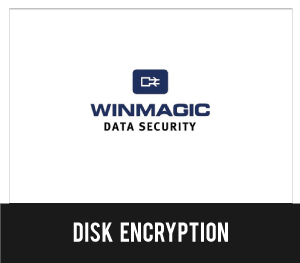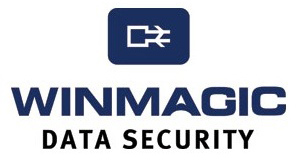 WinMagic provides the world's most secure, manageable and easy-to–use data encryption solutions. WinMagic's SecureDoc full-disk encryption solutions make it simple to protect all data on desktops, laptops, tablets and removable media including USB thumb drives, CD/DVDs, and SD Cards. Compatible with Microsoft Windows 7, Vista, XP, and 2000; Mac OS X Lion, Snow Leopard, Leopard and Tiger as well as Linux platforms, SecureDoc makes it just as easy to centrally manage and use standard drives and self-encrypting drives including Seagate and Opal compliant drives.
WinMagic is trusted by thousands of enterprises and government organizations worldwide to minimize business risks, meet privacy/regulatory compliance requirements, and protect valuable information assets against unauthorized access.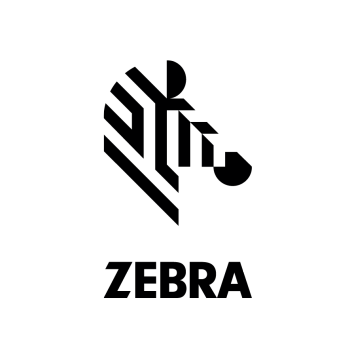 Zebra is a mobility solutions provider. Zebra created the mobile communications industry. They invented most of the protocols and technologies that make mobile communications possible, including the first mobile phone, the first base station, and most everything in between.
Today, they are combining that pioneering spirit with a renewed commitment to consumers. That's why most phones run on Android, the world's most popular operating system. Android brings the openness that shaped the Internet to the mobile world. That's also why they are dedicated to bringing consumers around the world great value through devices that don't compromise on quality, experiences or style.
For the past 80 years, their engineers have thrived on invention and on finding new ways to solve problems. They continue to look for new opportunities to change people's lives for the better through the magic of mobility.

Effect-Tech started in 2006 with a mission to help BMC Remedy customers obtain the full benefits of their Remedy investment. Their founders have over 200 years combined of deep experience as former Remedy managers and engineers. Over the years, they have developed processes, techniques, software and best practices that enable their customers to successfully manage their IT environments. Their flagship product, Effective Transport, has helped many enterprise customers and outsourcers efficiently manage their Remedy data and easily on-board new resources and customers.
They have also developed a practice focused on the area of Big Data, incorporating technology from Splunk, one of the leading vendors in this newer market. Building on their ITOM expertise, they have delivered new solutions for IT support management that have delivered significant new capabilities and much deeper insight into their information technology environments.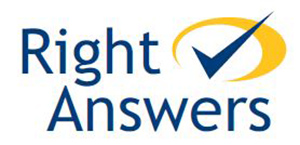 RightAnswers is the #1 provider of cloud-based knowledge management and web self-service solutions for optimizing customer service and IT support. RightAnswers Unified Knowledge Platform seamlessly integrates with any CRM, ITSM or other customer service software. Their 500 customers around the globe provide stellar support experiences while saving millions of dollars a year.
RightAnswers has been a BMC technology partner since 2001. With frictionless connectivity between RightAnswers and BMC, customers have access to powerful knowledge management and IT support in a seamless interface, enhancing user efficiency and productivity. BMC partner integrations include: Remedy ITSM, Remedy onDemand, Remedyforce, Service Desk Express, FootPrints and Track-It.