BMC BladeLogic Server Automation
Overview
BMC BladeLogic Server Automation is the industry-leading solution for automated management, control, and enforcement of server configuration changes in the data center and in the cloud.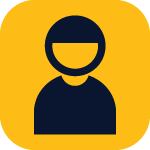 BMC Solution
BMC BladeLogic Server Automation provides a policy-based approach for IT administrators to manage their data centers with greater speed, quality, and consistency.
Business Challenge
All mission critical applications depend on healthy data center servers to keep the business ahead of the competition. If IT takes too long to provision, configure, or update servers, then the business is at risk from security vulnerabilities, of services deployed on non-regulated shadow IT, or of facing costly fines for non-compliance.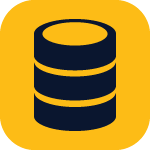 Product Details
Compliance: Simplify governance with role-based access control, pre-configured policies for CIS, DISA, HIPAA, PCI, SOX, NIST, and SCAP, integrated documentation, and remediation through repair, rollback, or configuration updates
Compliance and risk mitigation – Full cycle of system discovery, monitoring, remediation, and integrated change control, providing continuous compliance with out-of-the-box integration with BMC Remedy ITSM suite
Full lifecycle management – Focal point of control for the entire server lifecycle, simplifying compliance, provisioning, configuration, patching, and reporting
Advanced built-in security – Granular role-based access control system that reduces the risk of misconfiguration and improves systems stability
Abstracted simplified management – Enable full-stack layered provisioning for rapid, automated resource allocation
Speed – Maintain compliance twice as fast with pre-configured compliance policies for detection and enforcement
Risk – Lower mean time to repair and increase IT efficiency by 87% with an intelligent, closed-loop for automated remediation
Cost – Slash provisioning time from days to hours with automated provisioning