BMC Cloud Lifecycle Management
Overview
BMC Cloud Lifecycle Management is a cloud management platform that automates the rapid provisioning of multi-tier IT services across cloud and non-cloud platforms. Cloud Lifecycle Management integrates to IT processes like change management, the CMDB, compliance, and patching to optimize agility while maintaining essential governance and compliance for mission-critical cloud workloads.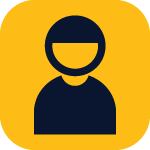 BMC Solution
BMC Cloud Lifecycle Management helps IT support digital innovation and become a trusted services broker to the business. It orchestrates the agile delivery and ongoing management of IT services across private and public cloud as well as legacy datacenter infrastructures, integrating to essential IT management processes to manage risk and reduce cost.
Business Challenge
To enable digital innovation, IT organizations must deliver IT services when and how they're needed. Frustrated business users seeking faster, customized services are going around IT to source infrastructure themselves from the public cloud. This brings additional risk to IT's already difficult task of managing security and compliance across increasingly more heterogeneous cloud and legacy datacenter infrastructures.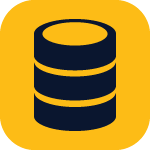 Product Details
Self-service portal: Business users can request configurable services across infrastructure, platforms, and applications without intervention from IT. With integration to BMC MyIT, a single service catalog can be provided for all IT service requests.
Support digital innovation by reducing IT service provisioning time with end-to-end cloud automation
Drive down costs with one management platform across private and public cloud and legacy infrastructure
Reduce risk by applying consistent compliance and governance policies across your heterogeneous IT environment
Up to 90% faster provisioning of IT services
Up to 20% cost savings from labor reduction with automated provisioning
10x reduction in security risk with automated cloud governance and compliance