BMC Remedy 9 ITSM
Overview
BMC Remedy 9 is a powerful service management platform built natively for mobile with an intuitive, beautiful, people-centric user experience that makes everybody more productive. Increase productivity by up to 75% with superior IT service management, built for the mobile workforce.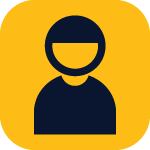 BMC Solution
BMC Remedy 9 is a transformative service management platform that drastically improves IT service delivery. The intuitive user experience is built around roles, not modules, to help you be more productive with less effort.
Business Challenge
In our personal lives, consumer technology enables us to do things more efficiently, effectively, and enjoyably. But in the enterprise, interacting with IT is typically frustrating, cumbersome, and complex. Technology with poor usability causes the workforce to become less engaged and the gap between the business and IT to widen.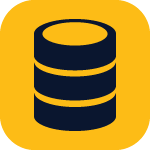 Product Details
Service desk in your pocket: Mobilize the workforce on both sides of the service desk and take advantage of native mobile device capabilities such as touch screens, predictive text, barcode scanners, cameras, GPS, and push notifications.
Powerful and modern knowledge authoring tools empower the whole organization to create knowledge articles. Context aware searches automatically find similar articles and embedded Knowledge Centered Support (KCS) best practices allow users to flag, comment, and rate articles of interest.
The engaging user experience is personalized to your role ensuring that you see the information you need to do your job more effectively. The context-aware capabilities in Remedy 9 ensure you are automatically presented with relevant incidents, problems, articles, assets, and services to save you time running searches and reports.