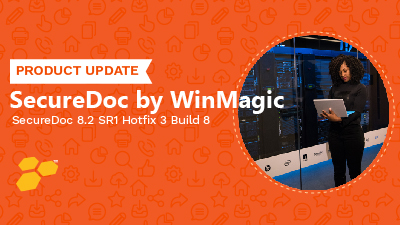 On August 9th, WinMagic announced the release of SecureDoc 8.2 SR1, including several new features and improvements for better security and ease of use.
Today, as committed, we are pleased to offer SecureDoc 8.2 SR1 Hotfix 3 Build 8 to support the Windows 10 RS5 release, which occurred on November 13th.
How Do I Upgrade?
WinMagic recommends that customers running SecureDoc 8.2 or later upgrade to the latest available release. For more details, simply login to their Knowledge Base to find KBA 1756 with release notes and upgrade instructions.
If you have an active support plan, please contact support@winmagic.com for your SecureDoc upgrade. For customers without an active support plan, please contact info@winmagic.com.
Related Resources