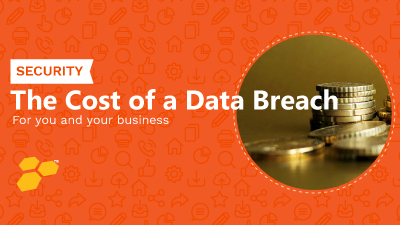 How much does a data breach cost? So far, $242.7 million and counting if your company happens to be Equifax. That is how much the company has spent since its data breach that exposed sensitive personal and financial information for nearly 148 million consumers, according to its latest SEC filing.
All because it left consumer information unencrypted and in the clear, which was highlighted in testimony before for the U.S. Senate Commerce Committee last year
To put the size and scope of Equifax's remediation efforts in comparison, in just seven months Equifax has spent nearly what Target spent ($252 million) in two years after its 2013 data breach. Equifax will likely continue to spend millions for the next several quarters on the cleanup.
For many years analysts and security professionals have tried to estimate what a data breach can cost a company. From the expense of having to upgrade IT infrastructure and security to paying legal fees and government fines – there are a lot of costs that are both tangible and intangible. In addition, there are the impacts to a company's stock price and the erosion of customer trust (Will they come back?).
For management teams it can also have a very real impact professionally. For example, the chairman and CEO of Target resigned months after the data breach, and the CEO resigned of Equifax resigned within weeks of its data breach.
Related Resources