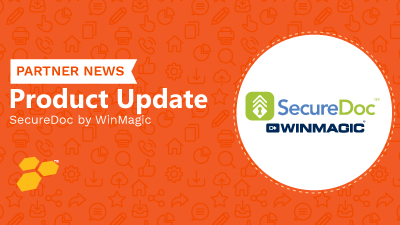 On June 27, WinMagic notified customers about an issue with our SecureDoc On Top (SDOT) for BitLocker feature on certain Hewlett-Packard (HP) devices running SecureDoc 8.2 or later.
They are pleased to offer SecureDoc 8.2 Hotfix 3 (HF3) to resolve this issue and enable seamless support of SDOT for BitLocker on HP devices.
How Do I Upgrade?
For enterprise customers, if you have an active support plan, please contact support@winmagic.com for your SecureDoc upgrade. Please also login to their Knowledge Base to find the updated Article 1759 with a link to release notes and instructions for installation.
For standalone customers, SecureDoc On Top for BitLocker is not an available feature for SecureDoc Standalone versions. If you would like to upgrade to SecureDoc Enterprise, please contact sales@winmagic.com.