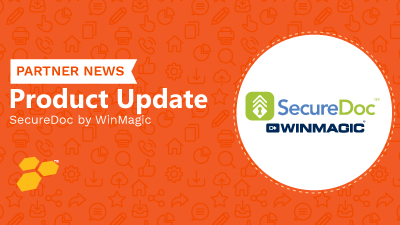 On Friday, June 22, WinMagic SecureDoc discovered an issue between their SecureDoc On Top (SDOT) for BitLocker feature and certain Hewlett-Packard (HP) devices with SecureDoc version 8.2.
Potential impacts to HP devices include users not being able to login to pre-boot after installing or upgrading their existing SDOT for BitLocker client on HP machines with SecureDoc 8.2 or newer.
For those customers with HP devices who are currently impacted by this issue, please login to the Knowledge Base to find Article 1759 to check if this feature is enabled in your SecureDoc environment and instructions for recovery.
WinMagic is currently working on SecureDoc 8.2 HotFix 3 (HF3) to resolve this issue. Customers should expect this fix to be communicated and available within two weeks.
If you are a WinMagic customer with an active support plan, you may contact support@winmagic.com with any additional questions or concerns.