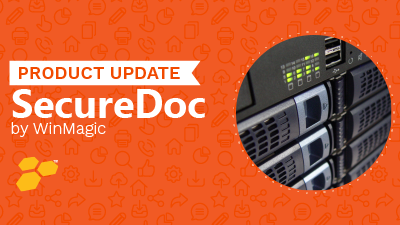 On April 30th, WinMagic notified their customers that they are expecting an announcement from Apple soon relating to the release of macOS Mojave 10.14.5. Once Apple has officially released 10.14.5, WinMagic will require an additional two (2) weeks to perform final validation tests before releasing SecureDoc v8.3 SR1 to their customers.
Advance work with Apple indicates that the release will require all applications to be notarized in order to install on their next macOS 10.14.5 version. WinMagic is now required to include notarization within our SecureDoc client and are working towards that goal, and full validation of support.
They are recommending that our Mac customers delay updating to 10.14.5 until a supported SecureDoc client is available for download. A further announcement will be available upon the release availability.
For unexpected cases where systems have been upgraded to macOS 10.14.5, system inaccessibility may occur without recovery ability.
Customers with an active support plan may contact support@rjrinnovations.com with any questions or concerns prior to this release.
Related Resources