BMC FootPrints Service Core 12
Overview
BMC FootPrints Service Core 12 changes the service desk experience for administrators, agents, and business users. FootPrints allows you to automate processes across your organization and streamline your business services with a new user experience, the ability to easily personalize your service desk experience, real-time report design, improved workspace management, integrated impact analysis, and many more enhancements.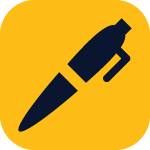 Personalization
Users of ITSM systems need different information and functionality to do their jobs. It is easy to personalize self-service portals based on roles in the organization, so that each user has the information they need to be most effective and productive.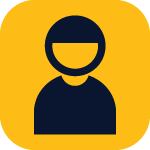 New User Experience
FootPrints Service Core 12 delivers a modern and flexible user experience. Users can display multiple item types in a single view, such as incidents, problems, and changes
Visualization
FootPrints 12 provides breakthrough simplicity to administrators for managing the solution and delivering extensive power to users. Drag and drop visual configuration shields administrators from the solution's underlying complexity.
Different users need different information. Using simple drag and drop, the administrator can create a wide variety of reports and dashboards. To create a report, the administrator can easily select from one of a number of standard report templates and configure it to meet their needs by adding, change, moving, or removing desired fields.
Agents, customers, and change approvers will find it easy to manage tasks, stay on top of appointments and changes with one another using FootPrints new mobile user experience. Users can access FootPrints from any mobile device with a browser that supports html 5.