You won't get a sales pitch. You'll get serious questions, honest insights, and attentive problem solvers. You'll get proven ideas about what you can do, what you can change, and what we can deliver to impact your business today and in the future.
BMC Helix is a SaaS offering delivering cognitive service management that is fast, accurate, and cost-effective, across multi-cloud, multi-device, and multi-channel environments.
This workload automation solution continues to improve IT system reliability and to provide faster workflow performance and usability, all while reducing operating costs. Through a simplified dashboard, WLA is a digital enterprise automation solution that simplifies and automates diverse batch application workloads while reducing failure rates, improving SLAs, and accelerating application deployment. Through a single point of control, WLA enables users to monitor job flow and task status at-a-glance; to view completed, in-process, and predictive job run-times on any device; to track job status anywhere, anytime; and, to request and review services with web-based Self Service.
Available both as an on-premise and a cloud-based solution, the BMC Remedy IT Service Management Suite combines decades of market-leading service support solution experience with a modern, intelligent approach to today's service desk. From simple help desk control to cloud lifecycle management — from basic change tasking to a full set of extensible out-of-the-box ITIL process modules — from end user self-service to a beautiful, intelligent and mobile solution purpose-built for IT staff, no other ITSM solution meets the needs of the modern IT organization.
BMC MyIT is a consumer-liked app designed to eliminate IT friction and close the expectation gap. Available on desktop computers and mobile devices, MyIT revolutionizes IT service management by giving business users instant access to services, information and applications anywhere, anytime. Without any training, users can find how-to articles and receive real-time alerts. They can schedule appointments with help desk experts, request services and access corporate apps with just a couple of taps.
Considering that your data center is the core of your IT, you need it to run smoothly and independently so you can focus on the rest of your business. BMC's BladeLogic IT Automation solutions automate routine events, fix problems as they happen, or avoid them all together. BMC BladeLogic Server Automation gives you the ability to automate tasks across servers, networks, databases, and applications — in both the traditional data center and in the cloud. BMC BladeLogic Network Automation streamlines your network and prevents outages by automating configuration, change, and compliance processes. BMC BladeLogic Database Automation improves efficiency, lowers costs, and keeps your databases running smoothly by automating routine administrative processes. BMC BladeLogic Middleware Automation easily deploys, configures, and troubleshoots Java EE applications without manual steps.
Cloud Lifecycle Management
To further your data center automation, BMC Cloud Lifecycle Management intelligently places your services according to policies across traditional infrastructure and private and public clouds – applying appropriate compliance and governance policies regardless of where they are deployed.  It can be utilized for simple use cases or can be scaled to support the provisioning of complex workloads in production-class hybrid clouds.
BMC Discovery, formerly ADDM, automatically finds and maintains a complete and up-to-date inventory of data center assets and the relationships between them — ensuring data accuracy and reducing data collection costs. Having visibility and transparency into all data center assets, their location, their usage, and their relationships to each other gives you the knowledge and ability to reduce business risk and make better business decisions.
BMC Client Management automates client management helping organizations control costs, maintain compliance, and reduce data and financial risks. From device acquisition to disposal, Client Management provides an accurate view of software installations, ensures device adherence to organizational and industry policies, and supports systems and software currency.
BMC FootPrints integrates IT service and asset management for end-to-end business services, and it's easy to install, use, and support. With configurable capabilities that streamline service delivery, FootPrints improves customer satisfaction and IT's reputation with your business users.
For high speed IT organizations that need to remove complexity and realize value fast, Remedyforce is an IT Service Management solution built on the salesforce.com platform that efficiently manages services for IT productivity and innovation.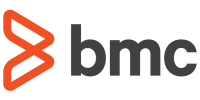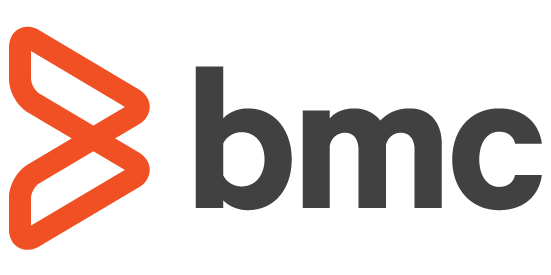 Service Desk Express (End of Life)
In February of 2012, BMC announced the End Of Life of Service Desk Express (SDE). BMC continues to provide "Limited Support" for SDE but will not be developing new functionalities for this product, nor removing its End of Life status. RJR recognizes the fast-paced evolution of technology that can heavily impact our Customer's future need to migrate off of SDE. Our migration services are focused on mitigating risk and avoiding schedule delays and cost overruns.